The Lodge & Southern Vines Winery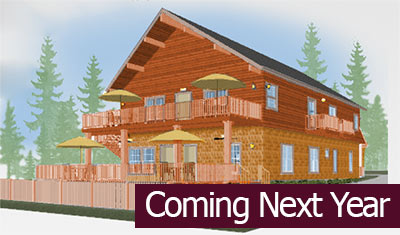 The Historic Cobblestone Lodge
The Lodge & Event Ballroom Coming Next Year
The Lodge is located in the heart of Medicine Park, on the east side of Bath Lake -just north of the Old Plantation Restaurant, boutiques, the river walk and Music Hall in charming Medicine Park. It is located about 2 blocks from our Romantic Mountain Cabin. Each suite is private and reserved individually-like a hotel suite & all suites are richly decorated with their own unique theme – Choose a different vacation theme each time you stay with us!
The Southern Vines Winery & Tasting Room will be located on the first floor of the Lodge!
Enjoy amazing starry nights overlooking Bath Lake from our front deck -just steps from the water.

The Lodge & Event Ballroom are a restored 1908 structure – the original Hale Family Grocery Store on Old Cabin Row in Medicine Park. We are painstakingly preserving the original cobblestone walls of the building and it will be affordable, beautiful lodging for families and friends just a few steps from the Bath Lake Bridges. Dogs welcome! The Lodge will feature five suites, including an ADA suite and classy indoor event venue with stone fireplace